As we approach the end of another year, I'm amazed at how much we've accomplished and how much excelerate has grown. Our success is a reflection of everyone's hard work and dedication to providing our clients with best-in-class digital marketing. I'd like to thank each and every one of you for your contributions.
I'm excited about what the new year has in store for us. Let's make 2020 the best year yet for excelerate.

Meet our newest team members!
Welcome back, Krystyna!

Krystyna Schmitt

Strategic CSS,

Biloxi
Welcome our newest employee!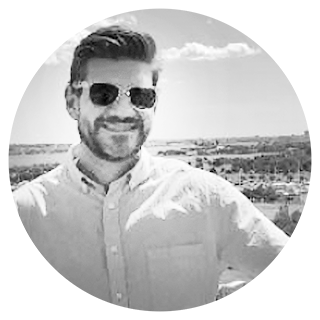 Ryan Crum
CSS,
Charlotte
Congratulations on new role!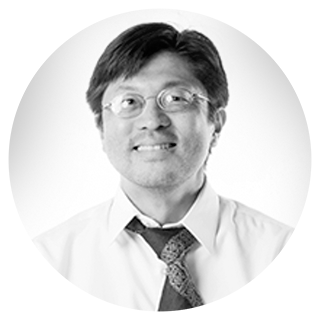 Scott Aramaki
Strategic Political CSS,
Sacramento
This year we designed two different digital holiday cards you can send to clients, prospects or business associates. We made it easy to email the cards by following these simple steps:
Click the card images above and save to your desktop. Or, save them from the folder here.
Compose your email.
Drag one of the saved files into the body of your email. We recommend dragging the file, NOT attaching it, as dragging it will make it display as an image in the body of the email for your recipient.
Once dragged into the email, click the image toward the bottom and choose "Original Size" to properly display the card at the full size.
That's it. Happy sending!
Building Success for Hunt Midwest
The award-winning, Kansas City real estate developer, Hunt Midwest, needed a strategic marketing partner to help increase their yearly home sales in nine master-planned communities. We developed a custom blueprint for their digital marketing, which targeted young families and baby boomers who were actively shopping for homes. Our campaign successfully produced a steady stream of increased website traffic, leads and home sales. . .

Read the full success story here. And remember you can find all case studies on the Resource Site or our website.
Get to Know the Real
Courtney Delnevo
We recently shined the Employee Spotlight on Courtney Delnevo and uncovered some insightful tidbits about our Associate Director of Media Strategy.
💬 What's the last great thing you binge-watched and why?
I watched Queer Eye Japan over a weekend recently and it was amazing to not only see how naturally beautiful and unique Japan is, but also gain insight into the emotional lives of the people living there. While the culture is quite different from America in many ways, the show did a great job reminding viewers that we are all human with emotions and obstacles we are forced to navigate in our lives.
💬 What jobs did you have in high school, and what lessons did you learn from them that you still put into practice today?
I didn't work in high school, but I did work at the law library as a clerk in college. I would say that's when I really understood the value of dependability, consistency and even good customer service. Also to never get on the bad side of a lawyer... or future lawyer.
💬 What's your favorite podcast?
My favorite podcast is Keep It with Ira Madison III. It's a blend of pop culture and politics from a Millennial/Gen Z point of view. It covers anything from Rihanna to Nancy Pelosi, and I love the mix of topics and the direct, frank discussions they have.
💬 How do you measure success in your role?
I look at success in my role through three lenses. Is my team content, motivated and delivering outstanding work? Do the structure and workflows in place help everyone do their job in the most efficient manner? Are we focusing efforts appropriately to drive increased revenue? If I feel that my performance is helping achieve those three goals, then I would say I am being successful in my role.
💬 What's your least-favorite workplace buzzword?
I like to play workplace lingo bingo: thinking outside the box, raising the bar, leaning in, per my request. This list keeps growing.
💬 What 5 things do you need at your fingertips to do your job?
My 5 things would include:
Gchat, so I can chat with my team, share bits of information, funny memes and ask questions.

Thesaurus.com to help find the right adjective for copy in a media plan.

A calculator because I like to bang out CPMs and CTRs the old-fashioned way.

Salesforce to keep all the cases, master plans and CIAs in order and on track.

A 3pm visit to get another cup of coffee and visit that evil holiday candy bowl.
Shoutout to September's Winning Duo: Sandra Pearce & Maribel Rivera
Sandra, aka "the contract queen," works tirelessly to ensure our excelerate contracts, processes and documents are working properly. She is always available – day, night or even on vacation to help frustrated AE'S work through their challenges. And, she's never at a loss for those fun southern phrases that just can't stop you from a big ole belly laugh.
Maribel received 5 nominations! Described as the "glue that holds it all together," she truly understands the challenges the CSS's face and makes it her priority to offer additional training and mentoring to those in need. All the while, she smiles from ear to ear and keeps it light-hearted and fun! She is sincere, passionate and as one teammate shared, "a rock star!"
October's Outstanding Award Winner, Nichole Chellino
Nichole Chellino, from the Data Strategy and Reporting team earned the eddie award in October. She joined our team in June and is already recognized by many of her peers forproviding excellent, in-depth analysis and support. One of her nominees stated, "The report helped showcase excelerate as a true digital leader and expert and a trusted partner for the client!"
November's Noteworthy Winner, Jennifer Olson
Our November eddie award went to Jennifer Olsen, Operations Manager in Raleigh, NC. She's a 5X nominee over 4 months, and she hedged out the competition this month. One teammate said, "She truly advocates for what's in the best interest of the client, but also what's in the best interest of the team!" A senior leader described Jen as "a creative problem solver, hard working and integral member of the team."
Sandra, Maribel, Nicole and Jen are shining examples of what Spirit of Service exemplifies. Congratulations! And, thank you for your contributions and positive, can-do spirit.
If you know a peer who you'd like to recognize, please take a moment to show your appreciation and nominate them here. We'll be announcing the December eddie award winner soon after the new year begins. Then, stay tuned for the coveted, grand-prize announcement: The 2019 Spirit of Service winner, who will be chosen from all the monthly winners.
New sensitive categories partner launching before year end.
You've likely heard on the excelerate monthly call or through other channels that we've engaged with a new partner to facilitate advertising in the categories of CBD, cannabis, localized gambling and adult entertainment. The Product Team is finalizing the details and will be launching within the next few weeks.
Here are the highlights, however proceed with caution and please reach out to [email protected] if you have a campaign of interest prior to the formal launch.
Categories now available:
CBD, Cannabis, Localized Gambling, Adult Entertainment
Tactics Available:
Display - All Categories*
Video - All Categories*
Native - CBD, Localized Gambling, Adult* (Cannabis NOT ALLOWED)
OTT/CTV - CBD, Cannabis, Localized Gambling (Adult NOT ALLOWED)
Attribution products on a case-by-case basis
Pricing:
Display - $1,000/mo retail min. $10-12 CPM
Video - $2,000/mo retail min. $30-34 CPM
Native - $2,000/mo retail min. $18-20 CPM
OTT/CTV - $5,000/mo retail min. $70-80 CPM
Attribution products - Additional $2 CPM
*Adult Entertainment ads ONLY appear on adult entertainment sites. Creative must be provided by the client for this category.