New Escapology Case Study
This South Carolina escape room franchise partnered with excelerate to improve the return on their marketing investment. To solve their marketing challenges, we deployed a data-driven strategy to captivate the right audience using the most effective channels . . .

Read the full success story here.
Dogs of excelerate
You may have noticed, the Dogs of excelerate have been making appearances on our social channels. Read through the newsletter to meet the rest of the pack and keep an eye out for their furry faces in your newsfeeds.
| | |
| --- | --- |
| After a ruff day pawing the pavement and fetching new business, Pickup is dawg tired. But, he always brings home the bacon! | |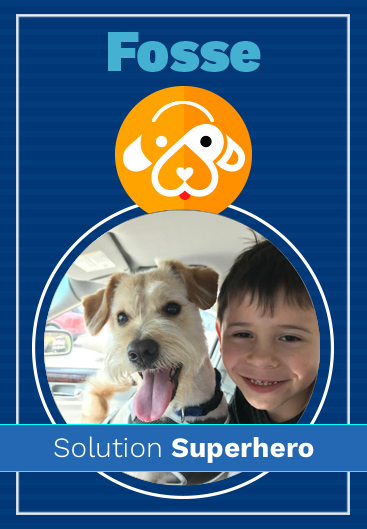 When Fosse and his sidekick, Flynn, double up on your campaign, their set of solutions will help you lick the competition.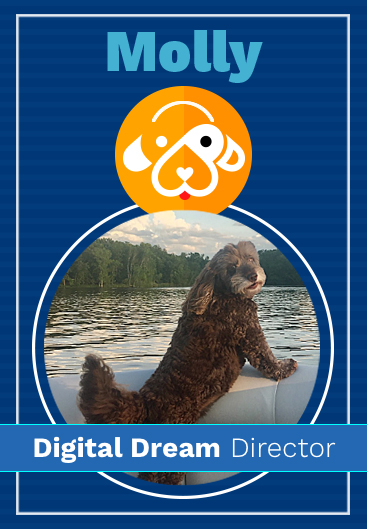 Is your head in the clouds about all the paw-sibilities with your digital marketing? Molly will steer you in the right direction, fur sure.
Connecting With Park & Recreation Professionals
Last month, some of our Miami team members participated in the Florida Recreation and Parks Association annual conference. As an exhibitor, it gave us exposure to a cross section of professionals who work for parks, recreation and leisure service agencies, as well as others who work in recreational settings, including parks, natural areas, youth and adult sports, senior centers, summer camps, etc.
Amy Skoke and Ana Moreno were proud to showcase the work we've done for Parks Foundation of Miami. See for yourself by watching this video that tells the story of Miami-Dade Parks and read the case study.

Did you know?
90% of people say they discover new brands or products on YouTube.
40% of global shoppers say they've purchased products they found on YouTube.
500 hours of video is uploaded to YouTube every minute.
To break through the video clutter and raise awareness for a company's brand, it's important to produce something unique. Lucky for our clients, we can provide a full spectrum of solutions from turnkey productions to fully customized, branded-content productions. Today, we want to focus on our turnkey solution and share a few reminders.
By "turnkey" we're talking about simple, straight-forward productions where the client has a fairly clear creative idea about the video shoot and the message they want to convey. We work with two production resources for these video projects, and they're capable of creating pre-roll video content, video montages using client assets and longer-format videos. To see examples, take a peek here and feel free to share them with your clients.
The turnkey video process begins by submitting a Creative Brief and a quote request to Ashlee Jackson, in Salesforce. The turnaround times you can expect are:
| | |
| --- | --- |
| Production Quote | 2 Business Days |
| Video Shoot | 10 Business Days Minimum (from date of request) |
| Preview Link of Montage | 3 – 5 Business Days |
| Preview Link of Full Motion | 7 – 9 Business Days |
You can find step-by-step details for full-motion and montage production, in-house editing and a link to the Creative Brief in this Content Production Document or reach out directly to Ashlee.
Meet our newest team members!
Adrian Newbill


Campaign Mgr – Display,


Atlanta

Lauren Andreu


Strategic Client Success Strategist,


Ft. Worth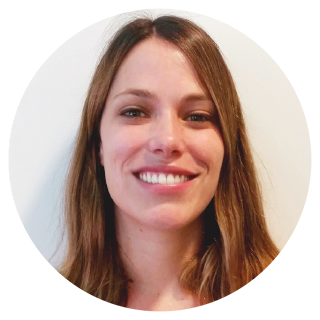 Heather Edwards

Media Strategist,

Raleigh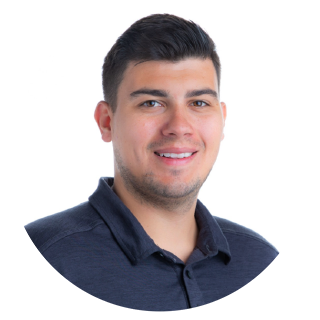 Ryan Pozzi

Campaign Manager,

Ft. Worth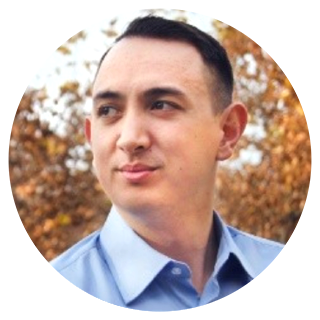 Justin Egan

Data Strategy & Reporting Specialist,

California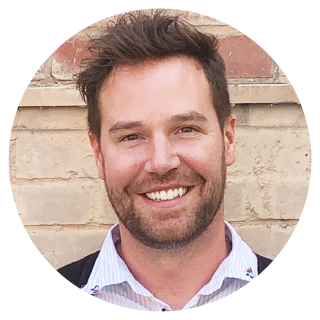 Tommy Sztubinski

Campaign Mgr – PPC,

Philadelphia
Congratulations to Alyssa Heaton
our Spirit of Service winner for August! Alyssa is a Client Success Strategist serving the strategic team in the Carolinas region. She received an impressive, four nominations for Outstanding Service and Going Above and Beyond!
Some of the glowing comments shared about Alyssa were:
"There have been multiple instances where I have been absolutely floored by the effort put forth by Alyssa - she is outstanding in nearly every aspect of her role and highly recommended for the Eddie!"

"Alyssa is a HUGE asset to this company! Her dedication and positive go-to attitude are contagious. She is a rock star!"

Thank you, Alyssa, and to all of our nominees for upholding the spirit of service characteristics every day and pushing all of us to be excelerate Digital Dedicated and Inspiring Employees! Please take a minute to acknowledge and congratulate all of our 18 Spirit of Service nominees for August. You can review the comments submitted about all of our August nominees here.

And remember the deadline for September nominations is Monday, Sept. 30th.
| | |
| --- | --- |
| Doc is our resident expert for diagnosing your marketing challenges. He'll prescribe the perfect strategy to drive your business to long-term health. | |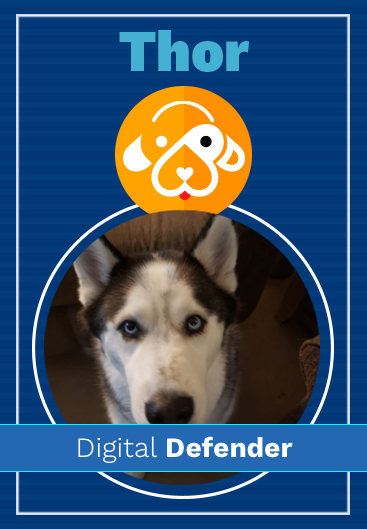 Did someone call security? Don't worry, Thor is our watchdog! He won't let anyone invade your privacy or deliver fake news.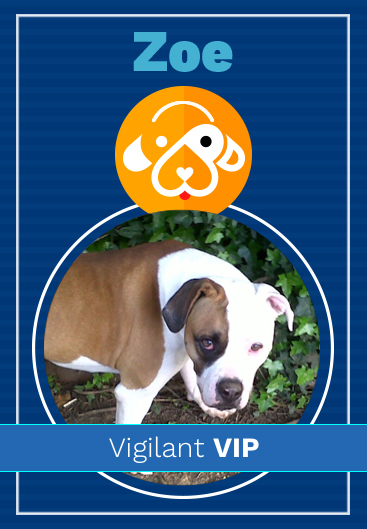 This Very Important Pooch keeps a watchful eye on all your campaign performance. With Zoe digging through the data, you know your results are spot-on.
Which Team Are You Cheering for This Fall?
Show us your best fan photos, so we can show our followers the tremendous team spirit we have at excelerate.

| | |
| --- | --- |
| When Loki's ears perk up, you know he's tuned in to the trending social buzz about your brand, industry and competitors. | |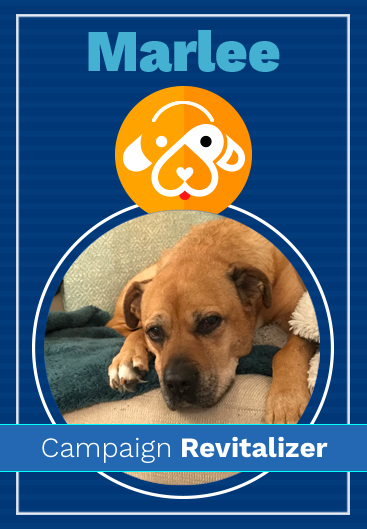 Is your digital marketing in a slump? Leave it to Marlee and the rest of the team at excelerate to awaken new paw-sibilities.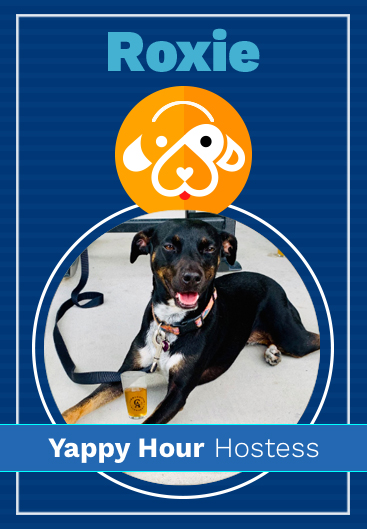 Teamwork makes the dream work at excelerate. And, after a long day chewing on creative concepts, Roxie invites everyone to her favorite watering bowl to refresh.
strategic | creative | digital | local
Copyright © 2019 excelerate Digital Inc. All rights reserved