CLIENT SUCCESS

Appliance Retailer
Blend of Digital Strategies is Recipe for Higher Engagement
Looking to increase their digital presence, this family-run appliance retailer was ready to switch from managing their own marketing efforts to leveraging the innovative strategies excelerate had to offer. We cooked up a strategic campaign, which included a mix of precision audience targeting and promotional offerings. Boosting visibility and reach throughout the Southeastern U.S. surpassed their previous efforts, as the company's digital presence improved dramatically. As a result, online engagement and sales also increased significantly.

Industry

Appliance Retailer

Market

Southeastern US

Goals

Increase Market Share for Search
Boost Visibility
Increase Revenue

Strategies

Paid Search
Native Display
Programmatic Display
Display Retargeting
RESULTS
13.3% CONVERSION RATE
(nearly 4X higher than industry average)

3.2X HIGHER CONVERSION RATE THAN INDUSTRY AVERAGE

$2.35 COST PER CONVERSION
(20% below industry average)

1.83 AVERAGE PPC/SEM
POSITION

1.75% PPC/SEM
CLICK-THROUGH RATE

6M+ DISPLAY AD IMPRESSIONS



.12% CLICK-THROUGH RATE
FOR DISPLAY ADS
Paid search held a 66% impression share, with a top position in search results.
Precision audience targeting and promotional offerings cultivated audience interest and action.
The campaign saw significant increases in buyer engagement, indicated by jumps in downloads, adding products to cart and proceeding to checkout.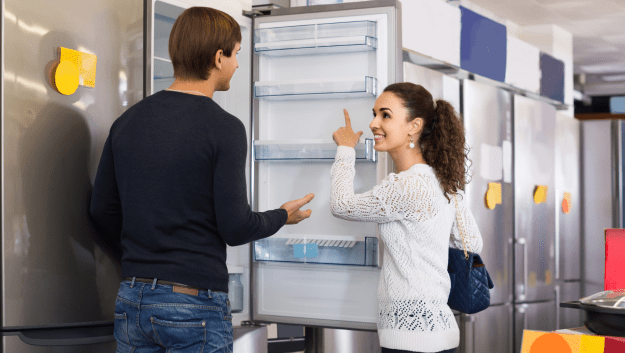 Excelerate Your Digital Marketing Success
With regional offices across the US, the excelerate team is uniquely positioned to create powerful local and national digital marketing campaigns that produce results. Call us today at 866-413-7289 or fill out the form to get started.