CLIENT SUCCESS
Escapology
Data-Driven Marketing Opens Door to Increased Bookings
This South Carolina escape room franchise partnered with excelerate to improve their marketing ROI. To solve their marketing challenges, we deployed a data-driven strategy to captivate the right audience using the most-effective channels, which significantly increased brand awareness, online bookings and ROI.
As a result of this success, three additional Escapology locations have partnered with excelerate. Infusing the same strategy with custom marketing plans, these locations are also seeing similar success.

Industry

Entertainment/Recreation
Franchise

Market

Columbus, SC
Garwood, NJ
Denver, CO
Fayetteville, NC

Goals

Increase Brand Awareness
Increase Website Traffic
Increase Online Bookings
Increase Weekday Group Bookings

Strategies

Paid Search
Geofencing
Display
Facebook
Linkedin
Reputation Management
To achieve our goals, we performed ongoing campaign optimization to ensure ads were viewed by Escapology's target market. We also identified which tactics and campaigns were most successful at producing online bookings and made adjustments accordingly. Frequent rotation of creative was implemented to promote monthly/seasonal specials and retarget site visitors with discounted offers to boost bookings.

RESULTS
April 2019 - September 2019

15.78% PPC CLICK-THROUGH RATE
(4x Higher Than Average, Across All Industries)

91,000+ UNIQUE FACEBOOK USERS REACHED
(Drove 1,074 Page Engagements)

.36% CLICK-THROUGH RATE FOR DISPLAY ADS
(Above Industry Average)
Online bookings increased 60%, and total bookings increased 51%, compared to the prior year.
Unique purchases have grown by 93% since launch.
The Columbia, SC franchise now invests 100% of their marketing budget with excelerate.
Sales and website traffic have increased at all locations year over year.
Escapology's top performing location worldwide, Garwood, NJ, saw record sales in August 2019 as a direct result of our digital marketing strategy.
*All results are for the Columbia, SC location, unless otherwise noted.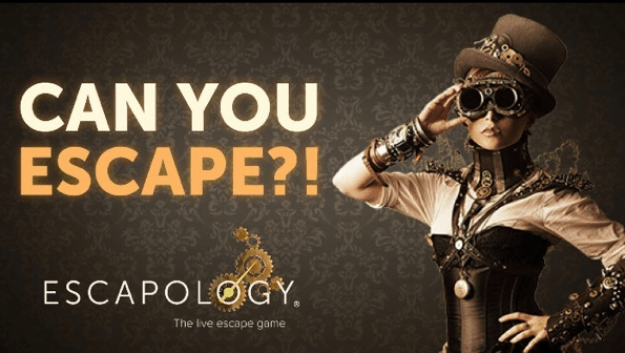 I was approached by several marketing companies trying to sell me something. Excelerate took a consultative approach & recommended I reduce & focus my marketing budget. Now, my revenue has grown, & my marketing strategy is optimized for the greatest return at the lowest cost. I look forward to renewing that partnership for another year!
Escapology, Columbia, SC
Kevin Williams | Owner
Excelerate Your Digital Marketing Success
With regional offices across the US, the excelerate team is uniquely positioned to create powerful local and national digital marketing campaigns that produce results. Call us today at 866-413-7289 or fill out the form to get started.