Search Engine Optimization is important and when done correctly it's going to be a time-consuming endeavor especially because things are always changing. Automation tools though can help cut the time it takes to implement an effective SEO strategy. There are a host of tools available online for automating certain parts of your SEO strategy. Here are a few that can make your SEO less time consuming and more effective but remember that no tool can make SEO a "set it and forget it" situation.
Identifying Keyword Opportunities
Trust me. I've used A LOT of tools over the years for research. I always seem to keep falling back to SEMrush when it comes to keyword research. All you really need to know are a handful of your competitors and be decent with an Excel spreadsheet.
-
Domain Authority
Majestic has the largest link intelligence database which makes it a great tool for building domain authority. It is particularly good for helping you put together a strategy for building more links to your website.
-
Gathering Data
Gathering data for an SEO audit can take a lot of time. URLProfiler is a great time-saving tool. It can retrieve a large array of link content and social data for almost any task. Gather data such as: technical optimization content link popularity organic search traffic and rankings.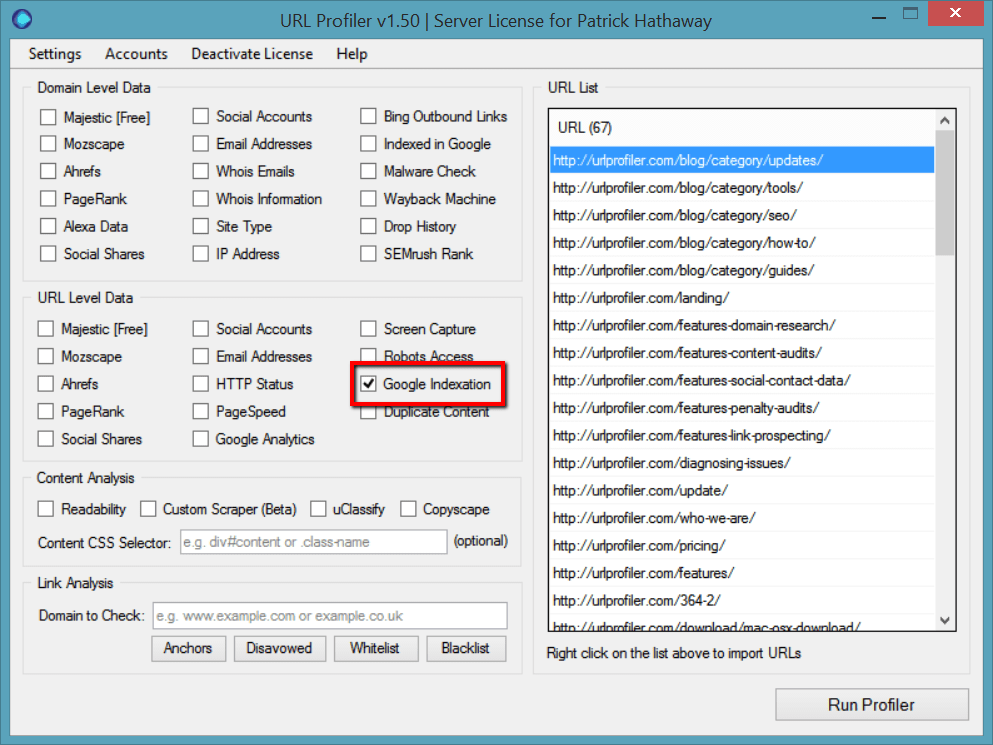 Onsite SEO
Screaming Frog's SEO spider is a website crawler that allows you to crawl URLs and fetch key elements to analyze onsite SEO. It can help you find broken links; analyze page titles and meta data; extract data from other URLs; and discover duplicate content.
Relevant Link Prospects
Getting a list of sites that are relevant to your business is not necessarily difficult but getting high quality link prospects based on location with contact information is quite a bit trickier. Kerboo is a great tool for doing just that. You can get link prospects from highly authoritative sites from a specific country with contact information.
Tracking SERPs
If you want to track keyword rankings for your own site and those of your competitors SERPWoo makes the process easier. Rather than tracking specific URLs SERPWoo tracks the top 20 search results for your keywords. This will help you notice new competitors. It includes other useful metrics such as page and domain link popularity social shares and more to help you analyze the causes of ranking fluctuations.
These are just some of the tools out there for making your SEO more efficient and effective. These tools are not free but most of them have a free trial period so test them out see which make an impact on your SEO and buy only the ones that work for you.
If you need help with SEO for your business contact excelerate Digital today.